Arkansas Vacations & Things to Do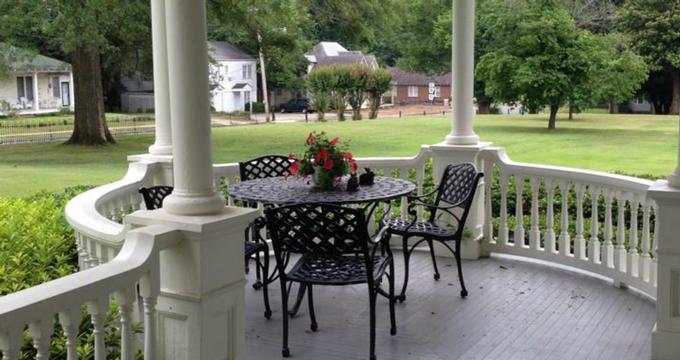 Romantic Getaways in Arkansas: Captain Henderson House Bed and Breakfast

Located on the campus of Henderson State University in southern Arkansas, Captain Henderson House Bed and Breakfast is an exquisitely restored, Victorian-era home that is listed on the National Register of Historic Places.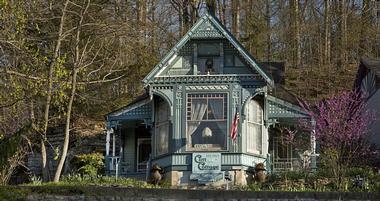 Cliff Cottage Inn, a Romantic Getaway in Eureka Springs, AR
Perched on a scenic hillside overlooking downtown Eureka Springs, Cliff Cottage Inn offers a tranquil and relaxing Ozark getaway.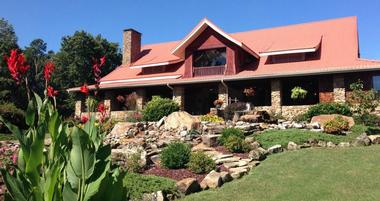 Hot Springs, AR: Hilltop Manor Bed and Breakfast
Set on five acres of beautifully landscapes woodlands bordering the Hot Springs National Park Forest, Hilltop Manor Bed and Breakfast is a luxurious bed and breakfast inn that offers a relaxing getaway.
Where to Travel Now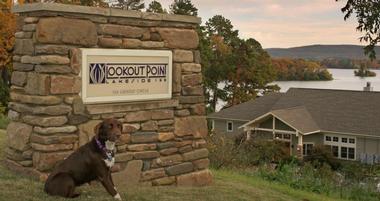 Hot Springs, AR: Lookout Point Lakeside Inn
Lookout Point Lakeside Inn is an award-winning boutique hotel in Hot Springs, Arkansas that offers a unique and memorable getaway with unrivaled service and hospitality.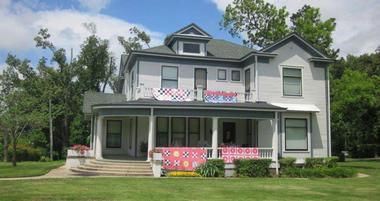 Things to Do in Arkansas: Hemingway-Pfeiffer Museum and Educational Center
The Hemingway-Pfeiffer Museum and Educational Center in Piggott, Arkansas is the refurbished home and barn studio of Pauline and Mary Pfeiffer.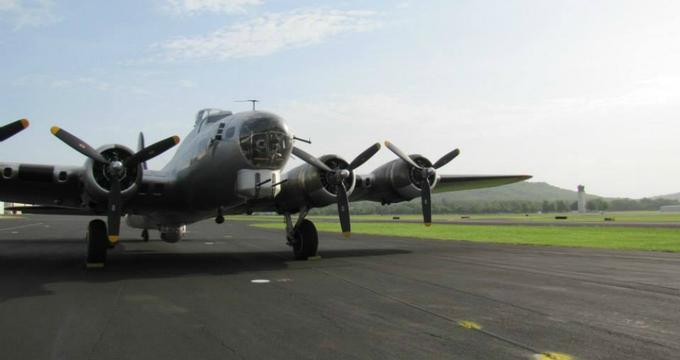 Things to Do in Fayetteville, AR: Arkansas Air Museum
Fayetteville's Arkansas Air and Military Museum displays the history of aviation in Arkansas and American military conflict through exhibits of aircraft, artifacts and memorabilia.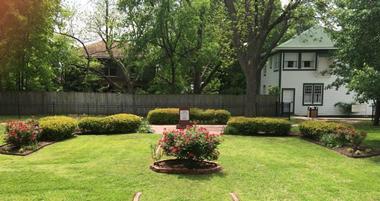 Things to Do in Arkansas: President William Jefferson Clinton Birthplace Home
Located in Hope, Arkansas, the President William Jefferson Clinton Birthplace Home is a National Historic Site commemorating the family home and birthplace of United States President Bill Clinton.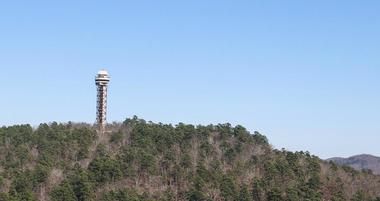 Things to Do in Arkansas: Hot Springs Mountain Tower
The Hot Springs Mountain Tower is a 216-foot steel observation tower offering panoramic views of the surrounding Hot Springs National Park area.
More Feature Stories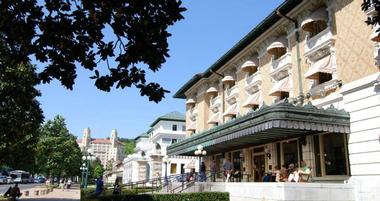 Things to Do in Hot Springs: Fordyce Bathhouse
Fordyce Bathhouse is a historic European-style hot springs bathhouse facility that functions as a visitor center and living history museum for Hot Springs National Park.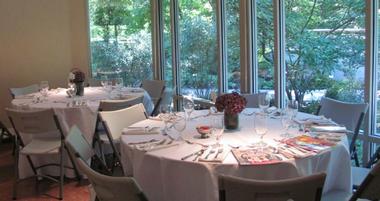 Things to Do in Arkansas: Compton Gardens and Convention Center
Compton Gardens and Convention Center is a 6.5-acre public park and special events venue owned and operated by the Peel Compton Foundation, serving as a community woodland garden oasis available for private event booking.
Weekend Getaways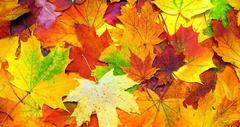 Things to Do in Arkansas: Castle Rogue's Manor
Located near Beaver, Arkansas on seventeen acres of land in the Ozarks, Castle Rogue's Manor is a 15,000-square-foot Medieval-style castle available for private event rental and living history home tours by appointment.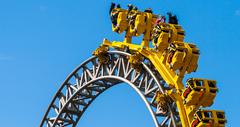 Things to Do in Hot Springs: Magic Springs Theme and Water Park
Magic Springs Theme and Water Park is an amusement park featuring five roller coasters, including the X-Coaster, the only SkyLoop coaster in operation in North America, along with nearly two dozen family, thrill, and water rides.
Things to Do near me: From NYC, LA, Ohio, TX, PA, Florida, ME, SC, SF, From San Diego, Romantic Weekend Getaways, Anniversary, KY, AL, VA, OR, IN, From Atlanta, from Chicago, Top 10 Luxury, From Denver, SoCal, From Houston, VT, NYC, Family
Arkansas is green and lush, well-known for its scenic parks and wilderness areas, caves and hot springs. The rugged Ozarks offer fantastic hiking trails, dense forests and fascinating limestone caves such as Blanchard Springs Caverns. Little Rock, Arkansas capital, has a replica of Oval Office and Clinton Presidential Center.  It also has a Riverfront Park, one of the most beautiful in the country. Hot Springs have been a healing spot for rich and famous for centuries and a stroll along the Grand Promenade is a trip into the past. Bentonville is the birthplace of Walmart, Mountain Home offers fantastic fishing on two lakes and three rivers. Lake Ouachita is a huge body of water that offers all sorts of fun activities.
Hot Springs
Hot Springs is a lovely city in the Ouachita Mountains known for centuries for its natural hot springs and picturesque scenery. Hot Springs National Park was created to protect them and ensure that people enjoy them for a long time. In the city, a famous Bathhouse Row has eight original bathhouses that were built in the 19th and 20th centuries. One of the most famous is Buckstaff Baths, very ornate and  decorated in lot of marble and stained glass. For those who are not in town for their health, there is Magic Springs and Crystal Falls amusement waterpark with waterslides, roller coasters and popular concerts during the summer. Gangster Museum of America tells the story of some famous American gangsters who spent some time in the area. Mid-America Science Museum showcases science in a fun way through interactive, showy exhibits such as giant Tesla coil. Arkansas Alligator Farm and Petting Zoo has been breeding alligators  since 1902.
Little Rock
Little Rock, located on  the Arkansas River, is the capital of Arkansas, with a lovely historic downtown. The best place to learn the history of the city and Arkansas is the Old State House Museum located in the 1800 Greek Revival palace. The city is also  known as the home to the William J. Clinton Presidential Library and Museum. The Museum has an Oval Office replica  visitors can sit in and take photos. Outside of the city is  the spacious, green MacArthur Park with a lovely pond.  Arkansas Arts Center is known for its large collection of drawings. Pinnacle Mountain State Park offers a network of scenic hiking trails with lovely view of the city and the mountains. Magic Springs and Crystal Falls is a popular amusement park with rides on land  and waterslides in the water. Little Rock Zoo has more than 700 exotic animals and a train that takes visitors on a safari.
Fort Smith
Fort Smith is a historic city on the Arkansas River that started its life as a frontier era military post. The Fort Smith National Historic Site is an open air museum that reminds  people of those rough times. The Fort Smith Museum of History has a range  of exhibits that describe that period of history and the role Fort Smith played. The Trolley Museum displays historic streetcars. Miss Laura's, a former 1896 brothel,  is today a visitor center. Clayton House, located on the riverfront, is an ornate Italianate mansion showcasing city's later affluent past. Parrot Island Waterpark is a local amusement park very popular with kids.
Conway
Located in Central Arkansas,  Conway is considered a suburb of Little Rock, but it is a city with its own character, known as City of Colleges and a large number of technology startups. The interesting place to learn about Conway past is Faulkner County Museum, occupying the former Faulkner County Jail. Just a few miles from the city center is a 6,700-acre Lake Conway, famous for its fishing and camping. Bell Slough State Wildlife Management Area is great space for hiking, biking and wildlife-watching. Art on the Green gallery showcases the artworks of local artists.
Bentonville
Bentonville is a small city in Arkansas known as the birthplace of Walmart. The original five-and-dime store that the founder Sam Walton started, located in Bentonville downtown, is today part of the Walmart Museum. There is much more to Bentonville than Walmart.  Crystal Bridges Museum of American Art is an amazing, renowned art museum that displays art that dates from the colonial era to today, displaying artworks from such great names as Rockwell and Warhol. Its expansive outdoor grounds are home to the sculpture gardens, a waterside pavilions and hiking trails through the forest. The Scott Family Amazeum is kids' hands-on interactive art and science museum. Museum of Native American History traces the history of American Native peoples through interesting displays of costumes, pottery, tools and other artifacts.
Mountain Home
Mountain Home is a small city in the Ozark Mountains in northern Arkansas, in the heart of Twin Lakes area, and within 15 minutes of three rivers:  the White River, the Buffalo National River and the North Fork River. All this water makes Mountain Home one of the best freshwater fishing destinations in the country. You do not have to be a fishermen to enjoy a day on the lakes, where a kayak or canoe will take you along the tranquil waters and lush green banks, full of birds and wildlife. Twinlakes Theme Park offers different kind of entertainment, with a range of rides, playgrounds and adventures. Miniature Museum Of Merritt Tiny Town has over 200,000 miniatures, 60 miniature stores and 60 dollhouses.
Hope
Hope is a small town in Hempstead County that started its life as the Cairo and Fulton Railway station in 1872. Later it became famous as the birthplace of Bill Clinton, the former President of the U.S., and for growing some of the largest watermelons in the world. The white frame two-story house on South Hervey Street, where Clinton was born in 1946 and where he lived until he was four is now National Historic Site. The Hope Visitor Center & Museum is located in the restored Missouri-Pacific Railroad depot and features a range of interesting exhibits and memorabilia that tell the story of the history of the railroad and the town. The station is still an AMTRAK stop. Historic Washington State Park is a live history museum, a restored 19th-century town of Washington. It is great place to learn of the important role this town played in the history of Arkansas and Southwest.
Blanchard Springs Caverns
Located not far from Mountain View, the Blanchard Springs Caverns is one of the most beautiful caves in the country. It is called 'a living cave' because it is still changing and growing. The tour of the cave is a fascinating experience, with thousands of glistening stalactites, stalagmites, flowstones and columns all around the paved path that leads visitors through. These fascinating crystalline formations keep changing as the water runs through the rock above the cave, dissolving minerals, which accumulate in the cave. The cave rooms are nicely lit and you can stroll along paved trails or climb over rock and crawl through undeveloped tunnels. The caverns are formed in three levels and only two are open to the public.
Lake Ouachita State Park
Located in the heart of the Ouachita National Forest, 40,000-acre Lake Ouachita is the biggest manmade lake in Arkansas. It is famous for its breathtaking beauty and deep, clear waters. The lake is a popular tourist destination during hot summer months. Fishermen come for bream, catfish, crappie, stripers, and largemouth bass that lurk in shady, quiet coves. There are several nice swimming beaches and boating facilities. Kayaking and canoeing is a wonderful way to explore Lake Ouachita's 975 miles of lush green shoreline. Within Lake Ouachita State Park is historic Three Sisters' Springs springhouse, campgrounds and comfortable cabins.
Petit Jean State Park
Petit Jean State Park was created to protect the legendary Petit Jean Mountain and its unique geology and scenic beauty. It was the first park established in Arkansas, and the beginning of its today's extensive park system. The park's original facilities, built in 1933, were constructed in the typical mountain rustic style, of native logs and stone. There are also three National Historic Districts within the park, with over 80 diverse structures, bridges and hiking trails. The focal point of the park today is historic mountain Mather Lodge, perched on the bluff of the scenic Cedar Creek Canyon. Visitors are welcomed with a range of park cabins, picnic sites, campsites, a swimming pool, boathouse and many other facilities. A network of trails spreads through the park through dense forests, along deep canyons, lush meadows and cool streams. You will come along beautiful Cedar Falls, the Seven Hollows, Bear Cave, the Natural Bridge, the Grotto, and fascinating geological formations such as Carpet Rocks and Turtle Rocks.
Beaver Lake
Beaver Lake is the 28,370-acre man-made lake high up in the Ozark Mountains in northwest Arkansas. It was created in 1966 by impounding White River. There are 12 parks around the lake with 2,008 acres of campgrounds, 650 campsites, fire-rings, swimming beaches, picnic sites, boat launching ramps, amphitheaters and a network of hiking trails. The lake's 487 miles of shoreline is surrounded by scenic limestone bluffs, offering beautiful views for the kayakers and canoers who can paddle peacefully in the quiet and serene lake. The lake is anglers' heaven and is well-stocked with smallmouth bass, largemouth bass, striper bass, crappie, white bass, channel bream and spoonbill catfish.
Grand Promenade
The town of Hot Springs is one of the bright jewels in the Arkansas crown and at its heart is elegant, brick-paved half-mile long Grand Promenade. Created in the1930s by the Public Works Administration, it did not change much since the time when the town was a popular healing spot for rich and famous, some infamous gangsters including. The Promenade runs parallel with the Bathhouse Row and Central Avenue, running from Fountain Street to Reserve Street. Strolling along the Promenade offers fascinating picture of historic downtown Hot Springs. You will pass by the Arlington Lawn, see quartz veins in the tufa and sandstone cliffs and the magnificent hot springs cascade. The south entrance to the Promenade is located below the 1933 Hot Springs Rehabilitation Center, originally built as the second Army-Navy hospital. The brick promenade is declared a National Recreation Trail in 1982 and a number of park trails start and finish at the Grand Promenade.
Big Dam Bridge
The Big Dam Bridge is a 4,226 feet pedestrian and bicycle bridge that crosses the Arkansas River as well as Murray Lock and Dam, stretched between North Little Rock and Little Rock. Rising 90 feet above the river and almost 30 feet from the dam, the bridge offers spectacular views of the river, the city and the surrounding area. At its southern end, the bridge is located near Little Rock's popular Murray Park. On its northern end, the bridge is connects with Cook's Landing Park. The Big Dam Bridge links more than 14 miles of riverside trails in Little Rock and North Little Rock, and is used in many cycling races such as the Big Dam Bridge 100 Cycling Tour.
Hot Springs Mountain Trail
Hot Springs Mountain trail is one of the longer but less strenuous and very scenic hikes in the Hot Springs National Park on the Hot Springs Mountain. The 1.5-mile long trail starts at the Gulpha Gorge trailhead on North Mountain Drive, at the Pagoda Shelter below the Hot Springs Mountain Tower and is runnable most of the way. The trail starts going down through a verdant, dense mixed pine and hardwood forest. The slope is fairly steep, but will reward you with breath-taking scenery. Halfway down you will pass by a trail shelter that marks the intersection with the Gulpha Gorge Trail. After you reach the bottom of the descent, the trail goes up again, to the summit of Hot Springs Mountain. While steeper than some other trails, it is still fairly moderate. A short track from there will take you to the Hot Springs Mountain Tower, where the views of the tree canopy and the surrounding area are spectacular.
Ozark Folk Center State Park
Located in Mountain View, Arkansas, Ozark Folk Center State Park is the only facility in the country created to preserve and protect the Ozark heritage – its craftsmanship and music, and to share it with others in a fun and entertaining way. Stroll through this living history state park along its paved walkways and visit the Heritage Herb Garden with native plants, edible and medicinal herbs traditionally used in the region. Watch blacksmithing, pottery masers, stained glass artists and other master artisans at work. Every Thursday, Friday and Saturday, go to the Large Auditorium to listen to the popular Evening Music show. Visitors are encouraged to attend classes to learn to play traditional instruments such as dulcimer, or jig dance. Skillet Restaurant offers traditional country dishes.
Christ of the Ozarks
The Christ of the Ozarks is a giant sculpture of Jesus created by Gerald L. K. Smith in 1966. The monumental piece of art is 65.5 feet tall and is located atop Magnetic Mountain near Eureka Springs, Arkansas. It was the first attraction Smith built for the Great Passion Play religious theme park. Christ of the Ozarks is one of the tallest Jesus sculptures in the world. Some stories claim that the sculpture had feet originally, but were removed to avoid having to place a warning beacon on its head as required by law. The sculpture had mix reviews by art critics, who called it, among other things, Willie Nelson in a dress. It took over two million pounds of mortar and steel to build the giant statue, which weighs 7.5 tons. The Great Passion Play theme park, where the statue is located, made Jesus a free attraction to the visitors.
Mount Magazine State Park
Mount Magazine State Park was created to protect the tallest mountain in Arkansas, the 2,753-foot tall Mount Magazine. Intersecting the park are hiking trails that take visitors to explore the mountain's forested slopes, dense vegetation and rich wildlife and enjoy the views of distant river valleys, deep canyons, and surrounding mountains. Mount Magazine is famous for extreme adventures, attracting visitors who enjoy rock climbing, hand gliding, rappelling and mountain biking. For less adventurous, besides hiking there is backpacking, horseback riding and ATV adventure. The mountain is known as the most dramatic park for technical rock climbing. The park has 18 campsites and the 60-room Lodge with a restaurant, heated swimming pool and conference facilities.
Riverfront Park
Riverfront Park in Little Rock is considered to be one of the country's best public parks. It stretches eleven blocks in downtown Little Rock on the south bank of the Arkansas River. With 33 acres of parkland, the Park offers a range of facilities for outdoor events and activities and a notable glimpse into the state's history. Some of the most popular features are Clinton Presidential Park Bridge, a pedestrian pathway that closes the loop to the 14.2-mile Arkansas River Trail, Little Rock Civil War Marker, the spot where the Steele's army entered Little Rock in 1863, Riverfront Park History Pavilion, with a range of exhibits that pay homage to early explorers and Junction Bridge. a part of the Little Rock Six Bridge skyline and riverfront development , used by hikers and bikers on both sides of the Arkansas River Trail.
Lake Catherine State Park
Lake Catherine is a 1,940-acre lake in the scenic Ouachita Mountains, one of five Diamond Lakes in central Arkansas. The park, which has been developed to protect the outstanding natural beauty of the lake and its surrounds, features a number of original rustic stone and log houses built in the 1930s. All along the lake shore are 20 small rustic cabins with all comforts of home, including fireplaces. There are also 70 campsites, picnic tables, grills and the marina and the launch ramp for summer use for those who enjoy water sports. Four scenic hiking trails run through the park, ranging from two and half to four miles both ways. All pass by Falls Creek Falls. The longest trail, Dam Mountain Trail, offers fantastic views of Remmel Dam, built on Ouachita River in 1924.
Mammoth Spring State Park
Mammoth Spring in the Ozark Mountains is the largest spring in Arkansas. The spring flows more than nine million gallons of water every hour, creating a 10-acre lake before flowing south under the name Spring River, anglers' delight, full of trout. The park was created to protect this National Natural Landmark, a picturesque place popular not only with fishermen but with swimmers, picnickers, hikers and nature lovers. As you stroll through the park, you will see the 1886 Frisco depot , a 1900s train station, with a Frisco caboose parked just in front of it. Other remnants from the region's history are an old mill and hydroelectric plant.
Hawksbill Crag Trail (Whitaker Point)
Hawksbill Crag Trail or Whitaker Point Trail is located in the Ozark National Forest and runs along the Buffalo National River, not far from Harrison. The trail is 2.9 miles long both ways and is considered moderately difficult, with elevation gain of 557 feet. The destination of the trail is the "crag", an interesting rock formation that looks just like a hawk's beak, sticking out from the face of the bluff and overlooking Whitaker Creek and a valley that stretches out for miles. The whole area is so scenic that Disney filmed some scenes for "Tuck Everlasting" here. The place is also popular for proposing marriage, declaring love and other romantic endeavors. As you hike the trail, you will be surrounded by wildflowers of all colors. In spring, azalea bushes are creating quite a show and in the fall leaves turn all shades of gold. At the trail's end, you can sit and enjoy the spectacular view over Buffalo River
Pinnacle Mountain State Park
Pinnacle Mountain State Park is a 2,356 acre day-use park located just outside Little Rock. Established in 1977, it was the first park in Arkansas next to a large metropolitan area. The park covers a range of habitats, from high mountain peaks of Pinnacle Mountain to lowlands next to the Big Maumelle River and Little Maumelle River. Pinnacle Mountain dominates the landscape of the park with its summit looming 1000 feet above the Arkansas River Valley. The park has a wide range of hiking trails, from easy to strenuous, including two trails that run to the mountain summit. The park offers picnic sites, two pavilions and launch ramps for boats. Within the park is the beautiful 71-acre Arkansas Arboretum that showcases native flora of Arkansas. There is a scenic .6-mile interpretive trail that runs through the Arboretum, along the Little Maumelle River.
Buffalo River
Buffalo National River, established in 1972, is one of few undammed rivers in the States, running freely for 135 miles through the Ozark Mountain massive bluffs on the way to the White River. A visit to Buffalo National River means a whole range of activities, such as a trip down the river rapids or quiet pools in a canoe, kayak or tube. Along the river are lovely areas for hiking, fishing, horseback riding, bird watching or quiet nature observation. If you are lucky, you might spot Arkansas Elk, deer, eagle, black bear and many different birds. There are many activities and tours organized by park rangers.
Hemmed-in-Hollow Falls
Hemmed-In-Hollow Falls is an incredibly tall single-drop waterfall in the Ponca Wilderness Area, the Buffalo National River. At 220 feet, Hemmed-in-Hollow Falls are the tallest waterfalls between the Rockies and the Appalachians. While not especially voluminous, the falls never completely dry out, not even in the driest summer. In the winter, the waterfalls are a magical sight, with an ice dome at the base and ice crystals hanging from the rocks. The easiest, and the most fun, way to get to the falls is to float down the Buffalo River in a canoe or kayak from Ponca until you reach Kyles landing. From there the falls are just a short hike up the stream. If you prefer to hike, the five-mile long trail starts at Compton and is pretty strenuous and not for the inexperienced hikers or kids.
Magnolia Falls
Magnolia Falls are located in the Upper Buffalo Wilderness in the Ozark National Forest. The hike to the falls is not well known although there is an easy access to the trailhead and the trail is well-marked and fairly easy. It is about 2.1 miles round trip to reach Magnolia Falls, but don't rush, the area is very beautiful and worth exploring. The trail follows an old jeep road pass by a few campsites and several fallen trees you'll have to find a way around. It is possible that the trees are left on the trail to prevent people driving in a jeep. The trail crosses a creek bed and passes by an old stone wall built by early settlers. You will see the falls from the trail from above. You can also scramble down into the valley and see them from close up. The falls are 26-foot tall and water drops into a deep pool of water. Interesting rock features and bluffs make the whole area very picturesque.
Top